Journal Prompts and Writing Ideas by Grade Level (K-12)
In these writing prompts organized by grade level, there are fun prompts for kindergarteners, writing ideas for elementary kids and middles school students, and even some creative writing prompts for high schoolers. These journal and writing ideas are sure to enthuse students and get them excited about writing. There's something for everyone here!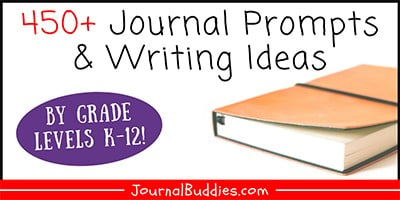 Whether your students have written one journal entry or one hundred journal entries, the practice of daily writing can have a positive impact on their lives.
Journaling helps students to improve their writing skills and their critical thinking, as they take a topic and explore it from multiple angles. Journaling can be assigned to any age child, and the sooner a kid starts to journal the better if you ask us! You agree, right? 😉
The practice of writing also allows students to express their thoughts and feelings in a meaningful way. When students journal, they don't have to worry about being judged or criticized for their ideas. They can instead reveal their deepest thoughts comfortably in a safe place.
Journaling and Writing Prompt Ideas by Grade Level
Outlined below is a listing of just some of the free writing prompts by grade published on journalbuddies.com. Check out the full archive of writing ideas by grade for more ideas. There are loads of them!
Journaling is one of the best exercises teachers can use to get their students interested in and engaged in writing. Though all types of written class assignments can help students to become better writers, journaling offers several unique benefits that research papers and reports simply cannot compete with.
Students who write regular journals are often more in tune with their feelings, more comfortable expressing their opinions, and better able to form logical arguments and coherent thoughts. You are invited to use the over 10.000 free journal prompts on our website to introduce your class to the wondrous power journaling holds.
Until next time, write on…
If you enjoyed these Writing Prompts by Grade Level,
please share them on Facebook, Twitter, and/or Pinterest.
I appreciate it!
Sincerely,
Jill
journalbuddies.com
creator and curator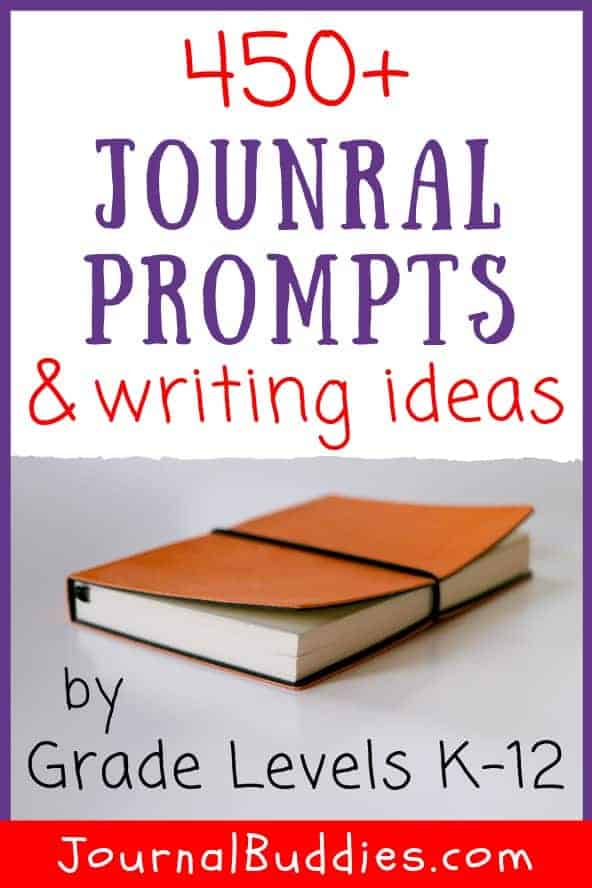 Check out these other writing prompts for all grade levels!